Accurate Diagnosis through Advanced Imaging
CBCT, "cat-scan" or "cone beam" x-rays are an imaging method that uses computerized technology to convert 2 dimensional images into a 3 dimensional (3D) picture. Compared to a traditional 2-dimensional x-ray that shows a flat image, the 3-D picture shows every dimension and aspect of the teeth and surrounding bone.
What this means to patient is an accurate diagnosis of an area of concern that would not have been possible without this technology. Also, for patients who have chosen to replace missing teeth, Dr. Shah can examine, diagnose and virtually place dental implant in your mouth on the computer in front of you before starting treatment! This advanced, more exact approach using dental cone beam imaging means fewer complications, less invasive therapy, quicker healing times, and ultimately better results for the patient.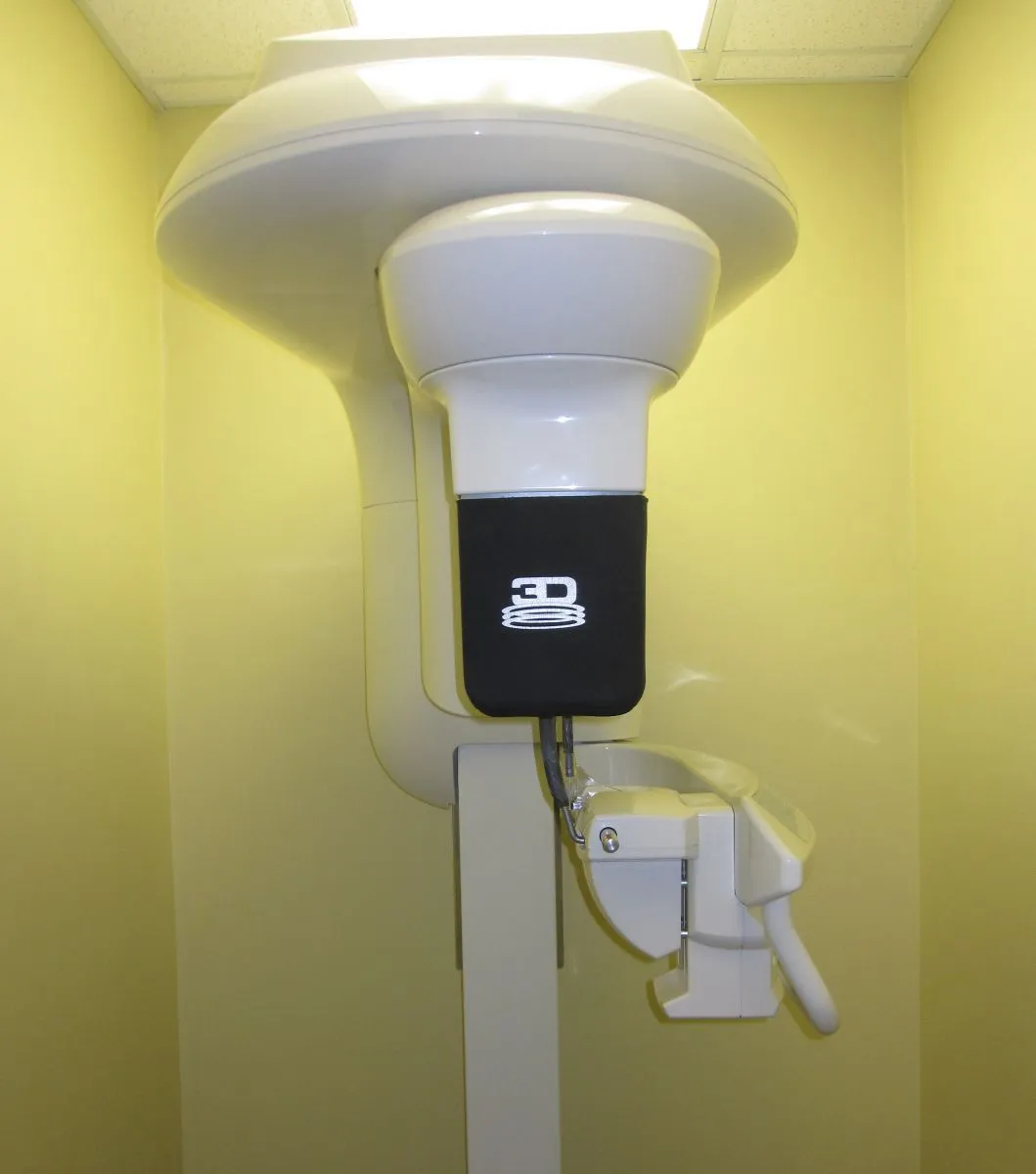 CBCT machine used to capture 3-D picture.
CBCT Image with "virtually" placed dental implants prior to treatment.
In some cases whe re extremely precise placement of the implant is crucial, a surgical guide based on the cone beam imaging is fabricated by the dental lab prior to treatment. This guide is customized to your mouth and guides Dr. Shah to place dental implants in a pre-planned, precise position during the surgery. This technology allows for a less invasive procedure with the most accuracy, which means more comfort and better result for the patient.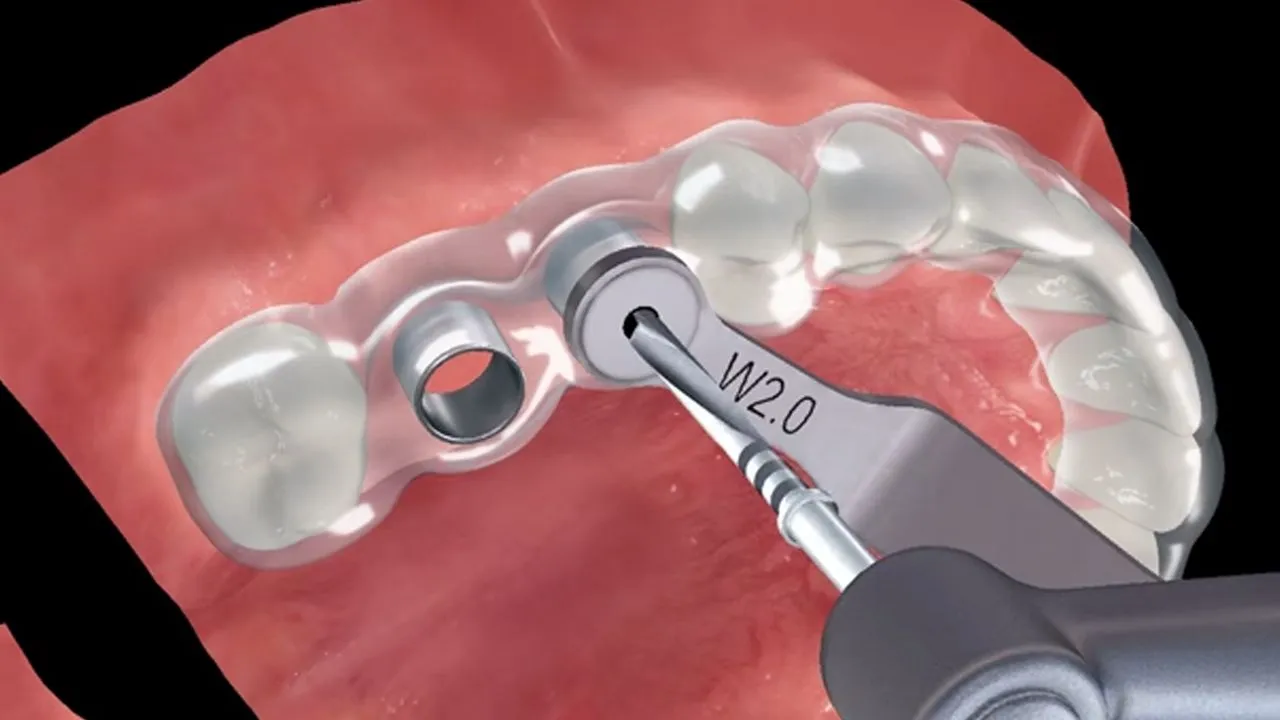 Surgical Guide customized to the patient that allows for precise implant placement.